"If one is going to change things, one has to make a fuss and catch the eye of the world." —Elizabeth Janeway
Elizabeth Janeway was a successful American author and critic who lived to be 91 years young. She was an amazing woman, and we're going to hear more from her with a complete Women Who Rock profile next week.
Aah, change. You gotta love it. To say I've undergone a great deal of change in the past year would be an understatement. I've changed careers, the way I approach work and life, become a yoga fanatic, started writing a Web novel No Songs for Men—and am loving every minute of it.
I'm kind of a change junkie. I thrive on it. Love to mix things up and do something I'm afraid of doing every day (thanks, Eleanor Roosevelt, for that lovely quote). So, I couldn't leave a good thing alone here at MariaMedia; I had to change things up, and today I'm officially announcing that the Daily Downward Dog (D.D.D) is going to be moving to a new home at http://www.dailydownwarddog.com. It's time for the D.D.D. to spread its wings and morph into the kick-ass yoga-inspired Web site it needs to be.
I've been making quite a fuss over the new D.D.D. these past few months, and now I really hope to catch the eye of the world with the new D.D.D.
Actually, the song "Changes" by David Bowie is one of my all-time favorite songs. So, on that note, I'll leave you with some video footage of David performing this classic live. Look out, you rock 'n' rollers, the D.D.D. has changed!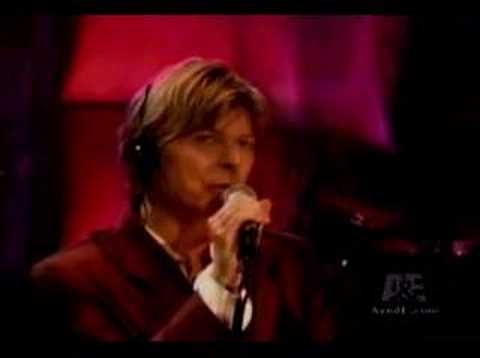 Image: Gabriel Pico
Stop by every weekday for the daily quote from Women Who Rock. Your daily serving of fun, attitude, and brilliance courtesy of an amazing woman!  Check out the Women Rock category at the Cool Stuff Shoppe for great books, DVDs and merchandise from these great women. Thank you for clicking on the ads when you visit to help fund this site!
Tags: Changes, changing career, Daily Downward Dog, David Bowie, Elizabeth Janeway, Elizabeth Janeway quotes, Embracing Change, favorite songs, Female Author, No Songs For Men, Web Novel, Women Who Rock!, yoga fanatic