I want my MTV! Wow, I'm showing my age with this one.
Do you want your Daily Downward Dog (D.D.D.)?
Are you wondering where the hell the D.D.D. is?
Well, something really exciting has happened (for me, at least). The D.D.D. was feeling a little cramped over here at MariaMedia. It needed a bigger yoga mat to grow in its yoga practice. After months of URL hunting, packing, moving blogs, setting up the menus, and building new fixtures, the D.D.D. is ready to announce its new address at www.dailydownwarddog.com.
If you click on the D.D.D. at MariaMedia, you will be redirected to the brand-new Daily Downward Dog site. Go on, click it; I know you want to check it out.
With its cushy new digs, the D.D.D. will have a place to expand on special topics, like healing back pain with yoga, demystifying yoga, and the best yoga music videos. I'm also really excited that the Daily Downward Dog will feature a marketplace where you can find affordable yoga products. You don't need a pair of hundred-dollar black stretchy pants to achieve bliss. The D.D.D. does all the work to find you outstanding yoga products with the best prices.
America, demand your D.D.D.! You don't need to call your cable company; it's free 24 hours a day and in stereo. Too much is never enough, so be sure to also follow the D.D.D. on Twitter (@downwarddog) and Facebook.
It's time to pick up your mat and set it down at the new D.D.D.! We still have a few more boxes to unpack, so be patient as we settle into our new digs. We're looking forward to seeing you.
Here's one more MTV promo video, just so I could get a look at the younger tantra-tastic Sting (is that red hair he's sporting?).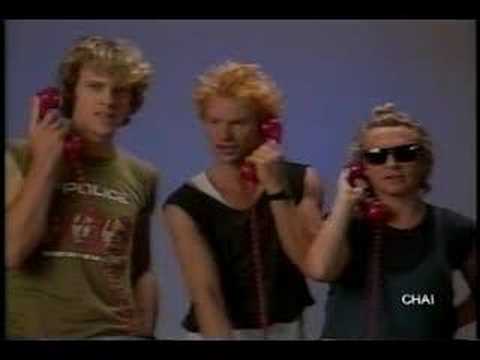 Tags: @downwarddog, affordable yoga products, Benefits of Yoga, best yoga music, D.D.D., Daily Downward Dog, demystifying yoga, Downward Dog, exercise, moving, MTV, new homes, Yoga, yoga as exercise or alternative medicine, yoga marketplace, yoga mat, Yoga Music, yoga positions, yoga practice, yoga product