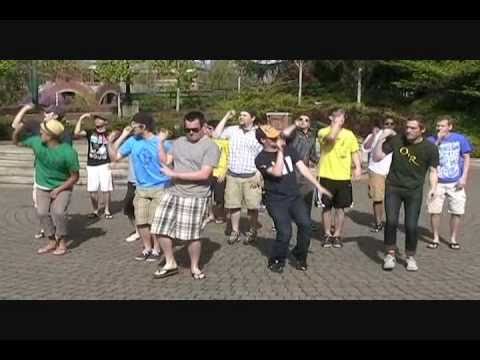 I love a good rip on a music video, and these cute boys from the University of Oregon do a fantastic take on Lady Gaga's Bad Romance. They've got it going on with great a capella voices and slick choreographed moves. I bet their parents are proud!
I wonder if it's beneficial nowadays to claim on your resume that you were part of a music video that went viral on YouTube?
Thee group is called On The Rocks, and they are the University of Oregon's premiere all male a cappella ensemble. They've also got a premiere all female a cappella ensemble called Divisi!  Good Stuff!
Thanks to Divine Caroline a really cool web site for women for brining the video to my attention.
Tags: Bad Romance, Cute College Boys, Fun, Getting Down With Your Bad Self, Going Viral, Lady Gaga, Laugh, Music Videos, Singing