"I don't know. Only God knows where the story ends for me, but I know where the story begins. It's up to us to choose whether we win or lose and I choose to win."
—Mary J. Blige
Woman Who Rocks: Mary J. Blige
Occupation: Amazing singer, producer, songwriter, actress, and rapper
Nickname: The Queen of Hip-Hop Soul
Why She Rocks (and Raps): This recipient of nine Grammy Awards is also a supporter of women, with her Blige's Foundation for the Advancement of Women Now (FFAWN). FFAWN was started in 2008 with the goal of empowering women "to reach their individual potential" through scholarships and programs that focus on building self-esteem and career development.
Life Span: January 11, 1971 –
Major Accomplishments and Honors:
Mary has sold over 168 million records worldwide.
She is a recipient of the World Music Legends Award for her creativity in combining the hip-hop and soul musical genres.
Rolling Stone magazine named her one of the 100 greatest singers of all time.
Fun Facts: Led Zeppelin granted her the rights to record one of their biggest all-time hits, the cherished rock anthem "Stairway to Heaven," and she does not disappoint with her version of it. Check out the video below of her performing "Stairway" on the Oprah show.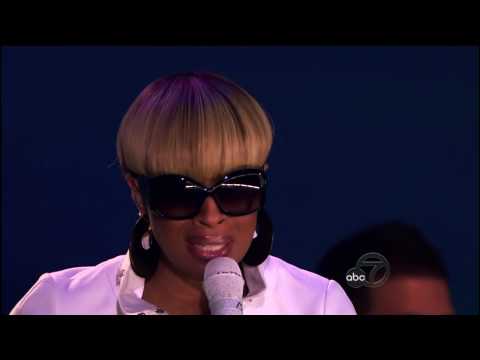 Apparently, Mary knows a thing or two about fragrances. Her recent launch of Mary J. Blige's My Life fragrance on Home Shopping Network (HSN) last week drove the sale of more than 60,000 units, shattering HSN fragrance records.
What You Need to Know: I saw Mary perform live at Lilith Fair this year, and she tore down the house. If you think the video above is good, the live performance of "Stairway to Heaven" was ten times more electric. You must see her live!
Web site: http://www.mjblige.com/
The Mary J. Blige Experience:  One of the first records produced by a young man called Sean Combs, this was Mary's debut and breakout album What's the 411
If you can't catch Mary live, here's two great alternatives:
Mary J. Blige – Live in Los Angeles
An Intimate Evening with Mary J. Blige – Live from the House of Blues
Illustration: Gabriella Fabbri
Stop by every weekday for the daily quote from Women Who Rock. Your daily serving of fun, attitude, and brilliance courtesy of an amazing woman!  Check out the Women Rock category at the Cool Stuff Shoppe for great books, DVDs and merchandise from these great women. Thank you for clicking on the ads when you visit to help fund this site!
Tags: blige, Building Self-Esteem, Empowering Women, Female Rapper, Female singer, FFAWN, Foundation for the Advancement of Women Now, hip hop, Hip Hop Music, love no limit, mary blige, Mary J. Blige, Mary J. Blige Stairway to Heaven, Queen of Hip-Hop Soul, Singing, song-writer, soul music, Stairway to Heaven, What's the 411, Women, womenrock, you bring me joy