"I kind of have a happy magnet. I can't stand being depressed, so I work my ass off to get out of it as soon as possible." —Sarah McLachlan
Woman Who Rocks: Sarah McLachlan
Occupation: Singer, songwriter, and musician
Why She Rocks: Well, obviously because she is an amazing singer and songwriter. But more important than that, she has done so much to promote women in music through the creation of Lilith Fair, a celebration of women in music. I can't think of a better way to support and encourage women than through this amazing music festival. Since its inception, the Lilith Fair has raised over $7 million for charities and also helped launch the careers of several female recording artists.
Sarah also uses her celebrity to help raise money for charitable causes, one of which is the Society for the Prevention of Cruelty to Animals (SPCA), which Sarah lent her voice and talent to a commercial to raise funds to protect animals from abuse. Since 2006, this commercial has helped raise $30 million in revenue for the SPCA.
She also has formed and funds the Sarah McLachlan Music Outreach program, which offers inner-city kids in the Vancouver area the chance to take music lessons (guitar, piano, percussion, or vocal) taught by professional musicians. The program is having a major impact on these kids and is greatly needed since so many school music programs have been eliminated.
Life Span: January 28, 1968 –
Major Accomplishments and Honors:
She has sold over 40 million records worldwide.
Her album Surfacing won two Grammy Awards (out of four nominations) and two Juno Awards.
She founded Lilith Fair, an amazing concert event that showcases the talents of women in music. In 1997 it was the top grossing of any touring festival and one of the highest-grossing concerts of the year. Lilith Fair is the most successful all-female music festival in history!
Fun Facts: Sarah is a surfer babe! She started surfing when she was 30 and absolutely loves it. In a recent Yoga Journal article by Kaitlin Quistgaard, she said, "I stood up, and I rode a wave, and that was it. I was hooked. I think about it every single day, and I wish I could do it every single day."
Her high school yearbook predicted that she was going to become a major rock star and they were right!
What You Need to Know: Sarah does really cool stuff. For example, when she released her album Afterglow in 2003, instead of creating a typical music video, she used the $150,000 budget and donated it to charitable causes around the world. She then used the video to explain how the communities that received the money had benefitted.
Web site: The official Sarah McLachlan fan site; the official Lilith Fair Web site.
The Sarah McLachlan Experience: It's been seven years since her last release, so if you've been waiting, check out Sarah's latest album, Laws of Illusion. During those seven years, she married, raised two children, and separated, so the album is chock-full of material from her experiences over these past years. If you want a sampling of all her best, check out Closer: The Best of Sarah McLachlan.
Here's my favorite Sarah song: "Sweet Surrender."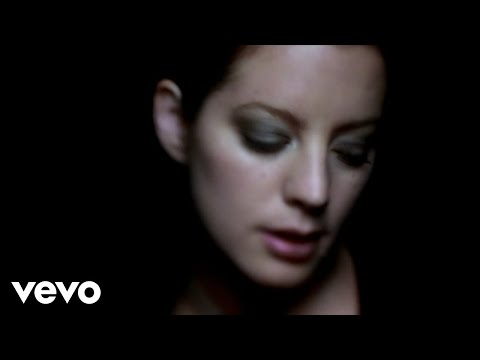 Tags: Afterglow, Closer: The Best of Sarah McLachlan, female music, Female music festival, female recording artist, grammies award, Grammy award winner, Juno Awards, Kaitlin Quistgaard, Laws of Illusion, Lilith Fair, Lilith Fair 2010, rock Sarah, Sarah McLachlan, Sarah McLachlan music, Sarah McLachlan Music Outreach program, Sarah McLachlan quote, songwriter, SPCA, Surfacing, surfing, Women in Music, Women Who Rock!, Yoga Journal